'Thy Will Be Done' Meaning In The Bible
February 2023
Thy will be done is one of the sentences of the prayer Jesus taught his disciples in the Sermon on the Mount. It is still a prayer we say, sometimes daily; repeating the words like a chant but never really understanding what it means.
Of all the sentences in the Lord's prayer, "thy will be done on earth" appears in 3 different places in the Bible. You might have been wondering, "what does "Thy will be done on Earth mean?" "Why should the Lord's will be done on earth?" Does it mean my plans, goals, dreams, and aspirations no longer matter when the Lord's will is done? Will I be sent off to work in a seminary? Or will I pray in pain just like Jesus did in the Bible whilst fulfilling God's will?
All these questions sum up to just one thing: the concept of God's will. This article will help you understand what God wants for you. It will also resolve any confusion you might have about allowing God's sovereignty in your life.
The Lord's Prayer In The Bible
To understand the "thy will be done" meaning, you'd need to take a close look at the Lord's prayer. It forms the context of the discussion of this article's topic.
As Jesus taught his disciples and other people that were gathered around, someone in the crowd asked Jesus how they should pray. He began by telling them how not to pray in Matthew 6:5-6.
The summary of how not to pray according to Jesus includes;
Not praying on the streets for people to see
And praying from your heart rather than aimlessly repeating words
After the preliminary instructions, he gave them the famous Lord's prayer to use as they pray. One might think that the prayer contradicts the instructions given earlier. After all, this prayer can be repetitive when prayed numerous times. But Jesus did not give us this prayer to recite before our Father. It should not take the place of the thoughtful heartfelt conversations we have with God. Rather, it should serve as more of a model, a guide to follow.
Matthew and Luke gave different accounts of the Lord's prayer as told by Jesus, and you'll see this below.
The Lord's Prayer in Matthew 6:9-13:
In this manner, therefore, pray:
"Our Father in heaven, Hallowed be Your name. Your kingdom come. Your will be done On earth as it is in heaven. Give us this day our daily bread. And forgive us our debts, As we forgive our debtors. And do not lead us into temptation, But deliver us from the evil one. For Yours is the kingdom and the power and the glory forever. Amen."
In this version, Jesus began by thanking God followed by a proclamation of the manifestation of God's will on Earth. Before other requests were made, God's will had to be done. Jesus knew they had needs to be met and that they needed their sins to be forgiven. They also wanted to be granted protection from the evil one. But rather, we see that Jesus after thanking God still proclaimed the will of God immediately after.
The Lord's Prayer in Luke 11:2-4
"So He said to them, "When you pray, say: Our Father in heaven, Hallowed be Your name. Your kingdom come. Your will be done On earth as it is in heaven. Give us day by day our daily bread. And forgive us our sins, For we also forgive everyone who is indebted to us. And do not lead us into temptation, But deliver us from the evil one."
Even though Luke's version of the Lord's prayer is missing the last sentence, God's will still ranked next after the thanksgiving being offered to Him. If Jesus, the one whose life we are expected to model after, places God's will before His requests, then it is something we should also emulate, but with the right understanding.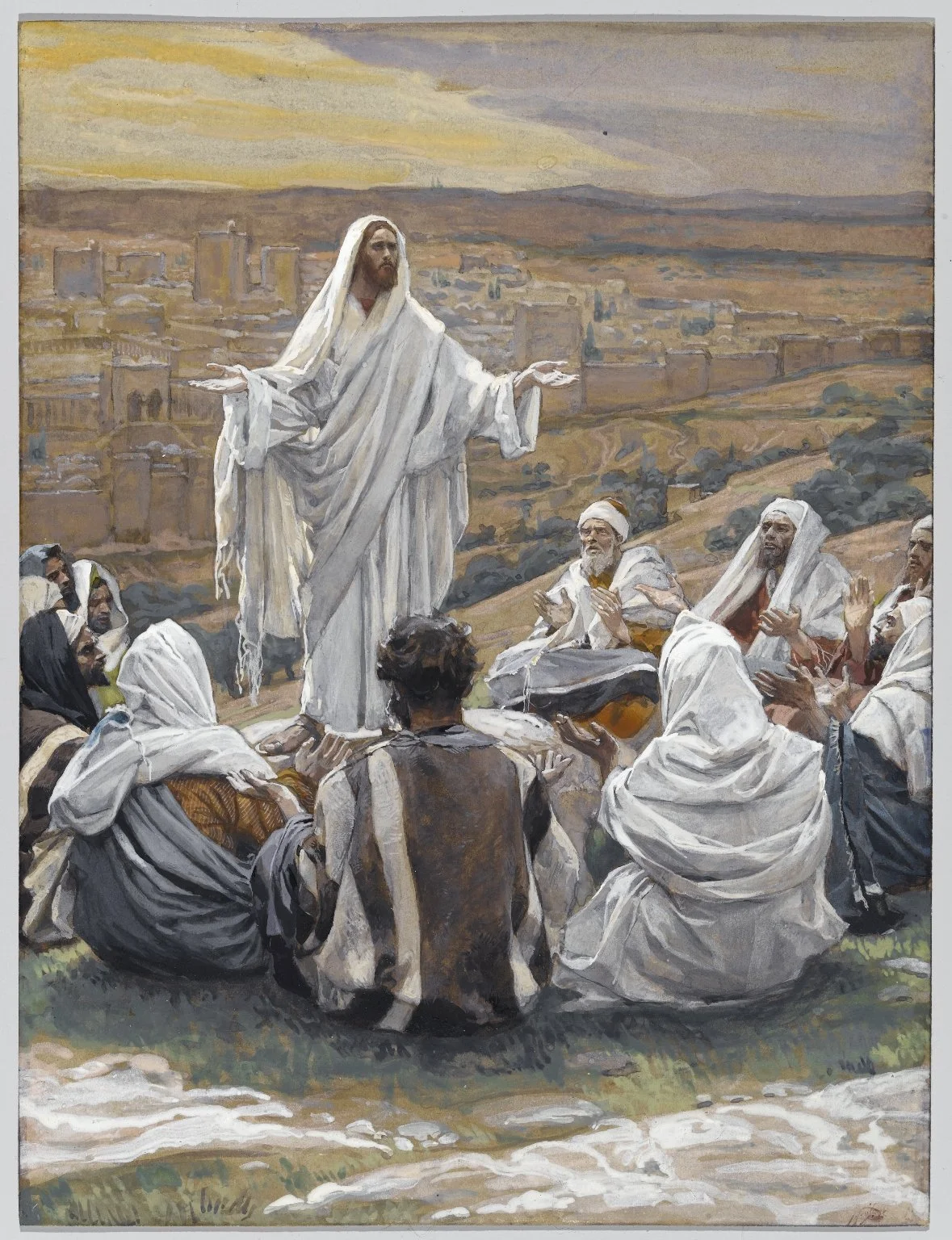 What is God's Will?
Literally speaking, God's will is the purpose or plan he has for all creation. This includes you and every other human out there. God's will also refers to whatever God desires to happen.
Knowing God's will is not as difficult as it might look. The Bible is filled with what God wants for every single thing that was created by his hands. Every commandment, instruction, or principle seen in the Bible shows what God desires. As you continually read the Bible, your mind will be transformed into knowing the will of God.
"And do not be conformed to this world, but be transformed by the renewing of your mind, that you may prove what is that good and acceptable and perfect will of God."
His specific will for your life can be revealed once you start to get close to Him. You will be able to discern His exact purpose, just as you know your best friend's favorite meal. This will happen only if you choose to commune with Him daily.
However, despite His will, God gave human beings something called free will. This means that to accept God's desires that are contrary to yours is first a decision you make as you follow his leading. An important question you must ask yourself is, do you consider your choice better than the choice of the one who created you?
What Does the Bible Say About God's Will?
As said earlier, God's intent is everywhere in the Bible. His do's, don'ts, desires, plans, and commandments as seen in His Word tell us about what He wants. Below are a few verses that will tell you what God's intentions are towards you.
Jeremiah 29:11
For I know the thoughts that I think toward you, says the Lord, thoughts of peace and not of evil, to give you a future and a hope.
1 Timothy 2:3-4
For this is good and acceptable in the sight of God our Savior, who desires all men to be saved and to come to the knowledge of the truth.
1 Thessalonians 4:3
For this is the will of God, your sanctification: that you should abstain from sexual immorality;
1 Peter 2:15
For this is the will of God, that by doing good you may put to silence the ignorance of foolish men—
Why Is It Important To Trust The Lord's Will?
Trust is a strong factor that should be considered before you surrender your will. You must first understand who God is, what His nature is like and what kind of relationship you have with him. You must know that God is the Sovereign Creator. He is also the one who intimately formed you, which is why he can't go wrong with what he desires for you.
Here are 4 reasons why you should trust the will of God
His Character/Goodness: God is good. God is Faithful. God is loving and kind. He will not allow your enemies to make a mockery of you or leave you to suffer without care. He is a responsible Father, who looks out for the needs of His Children. Be sure to witness the character of God as you lay down your will.
His Power and Blessings: God is mighty enough to bring His words to pass. On your own, you notice you have little strength and it's never easy to fulfill purpose all by yourself. But with the backing of God, you have more than enough strength to take action. Also, God is a rewarder of those who seek Him. Seeking Him is a way of showing you trust in His will.
His Intentionality: No one is as thoughtful and as detailed as God. The Bible said that He knows the number of hairs on your head. He is so intentional about you and He doesn't want to miss out on any part of your life.
His Wisdom: God knows the beginning of a thing from its end. He knows all. You can only see as far as your eyes can. But God? He sees all His Creation in the palm of His hand. He knows best what you should do. You don't know if you will have a breakthrough soon, but he does. You don't know if you are going to have an accident, but He does. Having a supernatural being who sees all things is better than walking with your discretion only.
How Can We Submit to The Lord's Will?
To learn how to submit to God's will, follow these steps;
Study and obey the written word of God (The Bible)
Pray for the manifestation of the will of God in your life daily
Make out time daily to talk to God and fellowship with him. This will help you discern His will even more precisely.
Learn to totally surrender to him on a daily basis. Your plans, your ambition, your dreams, put them down at his feet in total submission.

Final Thoughts
God's will is the sovereign purpose for everything that exists in time and space. He created everything, and once you as His creation start to follow through with his purpose and intent, you naturally notice that everything about you begins to flourish.
As you pray today, don't fight the feeling of placing God's will above yours. Trust in his intentions towards you and it will push you past achievements that even your mind could not have been able to fathom.
Its never easy to relinquish your desires to make way for the manifestation of God's decisions in your life as a priority. But it is the best decision you can make and soon, you will start to see its fruits in your life.