Complete Guide on How to Pray Effectively
February 2023
To maintain a healthy spiritual life as a Christian, prayer is an essential practice that you cannot do without. Prayer is the act of communicating with God, which can take various forms, including giving thanks, asking for help, seeking protection against spiritual attacks, or sharing details of your day. Through prayer, you build a personal relationship with God, which is fundamental to your faith journey.
However, many Christians struggle with effective prayer. It's common to resort to repetitive or ritualistic prayers that lack depth or meaning. To make your prayer more meaningful and effective, it's vital to approach it from your heart and mind, rather than relying on scripted phrases. Think of it as a conversation with a close friend, where you share your thoughts and feelings honestly and openly. This approach to prayer can produce powerful results and bring you closer to God.
Knowing how to pray can have a significant impact on your life, from experiencing breakthroughs to finding inner peace and healing. In times of uncertainty and fear, prayer can provide comfort and guidance. This article aims to provide you with practical steps to enhance your prayer life and experience the full benefits of effective prayer.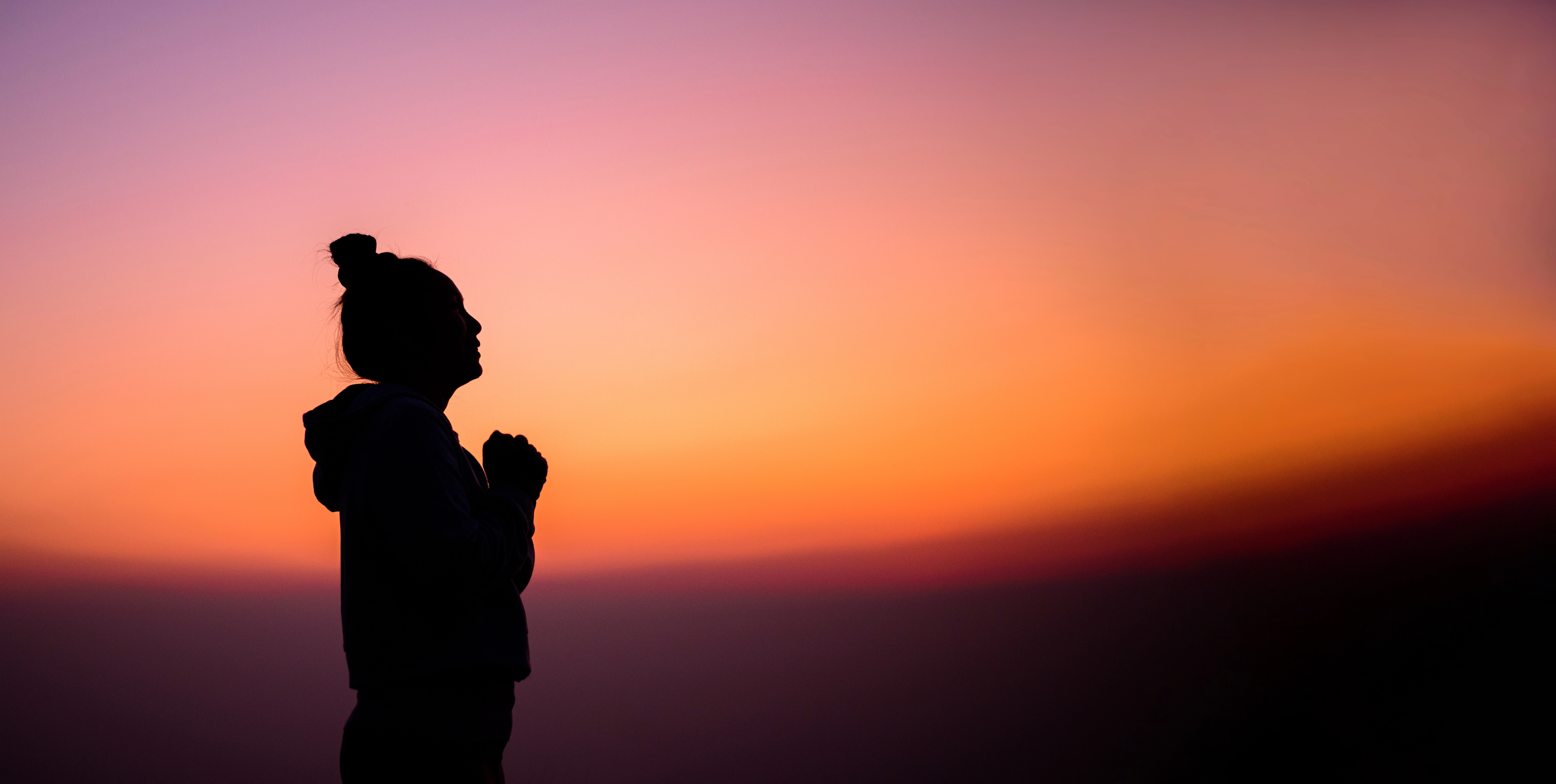 Preparing For Prayer
Before you pray, you'd have to make some necessary preparations. These steps might seem inconsequential but they play a very big role in how effectively you pray.
Set a time for prayer
One of the most important steps towards learning how to pray is to decide on a specific time to pray. With the busyness of everyday life, it's easy to get sidetracked and let other activities take priority over prayer. That's why it's essential to set aside a dedicated time window for prayer, ensuring that you don't miss out on the many benefits of this practice.
The time you choose to pray is entirely up to you and should be based on your schedule and preferences. However, it's crucial to be consistent and committed to keeping the time set. This simple step will help you establish a regular prayer routine and enable you to develop a deeper, more meaningful relationship with God.
Find a quiet and comfortable space
To make the most of your prayer time, it's essential to eliminate potential distractions. Your environment can play a significant role in your ability to focus and connect with God, so it's crucial to prepare a comfortable space for prayer.
When selecting a prayer space, consider the time you've set aside for prayer and your daily routine. If you're a busy parent, for example, you might choose to wake up early and pray before your children wake up. You could create a quiet and comfortable prayer space in your bedroom, closet, or even at your dining table.
By setting up a dedicated prayer space, you'll be able to reduce distractions and create a more conducive atmosphere for prayer. This can help you to focus on your conversation with God and deepen your spiritual practice. Remember, the key is to find a quiet, comfortable space that works for you and your schedule.
Clearing your mind and choosing to focus
When you arrive at your set prayer time and place, it's essential to clear your mind of any distracting thoughts and focus your attention intentionally on your conversation with God. While this may be challenging, there are several helpful strategies you can use to stay focused.
One effective approach is to ask Jesus Christ to guide and help you during your prayer time. Additionally, taking deep breaths can help you to relax and find a greater sense of calm. Remember that achieving a clear and focused mind takes time, so it's important to be patient and persistent.
Finally, commit to praying effectively by setting your intention and determination to connect with God during your prayer time. With practice and dedication, you can develop a more meaningful and fulfilling prayer practice that strengthens your relationship with God.
Steps Towards An Effective Prayer
One of the most well-known prayers in Christianity is the Lord's Prayer, which Jesus taught to his disciples in Matthew 6:9-13. This prayer serves as a model for effective prayer, highlighting the importance of praising God, seeking His will, asking for our daily needs, and seeking forgiveness.
Offering Worship
Making worship the first step in your prayer practice is a powerful way to enhance your spiritual journey. It's a way of acknowledging God's power and divinity and expressing your love and devotion to Him. By offering worship, you can submit yourself to His will and invite His presence into your heart.
The Bible affirms the importance of worship as a way to honor and praise God. In Psalm 95:6-7, it says, "Come, let us bow down in worship, let us kneel before the Lord our Maker; for he is our God and we are the people of his pasture, the flock under his care." Worship is a way to recognize God's sovereignty and goodness, and to express gratitude for His many blessings.
Through worship, we can also align ourselves with God's will and invite His presence into our lives. As James 4:8 says, "Come near to God and he will come near to you." By offering our worship and devotion to God, we can draw closer to Him and experience the transformative power of His love.
Expressing Sincere Gratitude
As our Father, God desires to hear our gratitude for all He has done for us. It's essential to offer heartfelt thanks to God for everything He has done, will do, and will not do. We thank Him because we know that He is good and always works for our benefit. As Jeremiah 29:11 says, "For I know the plans I have for you, declares the Lord, plans to prosper you and not to harm you, plans to give you hope and a future."
When we thank God with this understanding, we cultivate a deeper sense of trust and faith in Him. We recognize that God is always working for our good, even when we can't see the bigger picture. We also acknowledge that He is sovereign and in control of all things.
In 1 Thessalonians 5:18, it says, "give thanks in all circumstances; for this is God's will for you in Christ Jesus." This verse reminds us that we should offer thanks to God in all situations, even in difficult or challenging times. By expressing our gratitude to God, we can find greater peace and joy in our lives, and we open ourselves up to receive even more blessings from Him.
Asking for His Forgiveness
As we come to God in prayer, it's crucial to begin by asking for forgiveness of our sins. We must approach Him with a humble and contrite heart, confessing every sin we have committed and asking for His mercy and forgiveness.
In 1 John 1:9, it says, "If we confess our sins, he is faithful and just and will forgive us our sins and purify us from all unrighteousness." When we come to God with a sincere heart and confess our sins, He is always ready and willing to forgive us.
It's important to ask the Holy Spirit to help us recognize and repent of every sin. By listing out our sins and confessing them individually, we can cultivate a greater sense of awareness and accountability. Through the power of the Holy Spirit, we can overcome our sinful nature and strive to live a life that honors God.
As we seek forgiveness and repentance, we can experience a deeper sense of freedom and peace in our lives. We can trust in God's mercy and grace, knowing that He will forgive us and help us to live a life that glorifies Him.
Make Your Specific Prayer Requests
Once we have acknowledged our sin and sought God's forgiveness, we can bring our requests before Him. This part of prayer is not limited to specific requests for material goods or physical healing. We can bring any concern or worry before God, just as we would confide in a trusted friend. We can ask for guidance, clarity, or simply for the strength to forgive those who have wronged us.
It's important to approach God with the understanding that He is not a harsh master who withholds good things from His children. As Luke 11:11-13 says, "Which of you fathers, if your son asks for a fish, will give him a snake instead? Or if he asks for an egg, will give him a scorpion? If you then, though you are evil, know how to give good gifts to your children, how much more will your Father in heaven give the Holy Spirit to those who ask him!" We can trust in God's goodness and love as we bring our requests before Him.
However, we should also be open to God's response, which may not always align with our own expectations. His answer may come in the form of guidance, a new perspective, or even a miracle. As Isaiah 55:8 says, "For my thoughts are not your thoughts, neither are your ways my ways, saith the Lord." We should not limit God to our own understanding, but trust in His wisdom and guidance.
Closing with a final expression of praise
Concluding a prayer with praise is a powerful way to end your conversation with our Heavenly Father. This final statement of praise is a reminder that God is good all the time, and it can help bring a sense of closure to your prayer. You can end your prayer with a simple "Amen" or offer a short phrase of praise, such as "Praise be to God" or "Glory to God in the highest." Whatever expression of praise you choose, make sure it comes from your heart and reflects your gratitude for the opportunity to pray to God.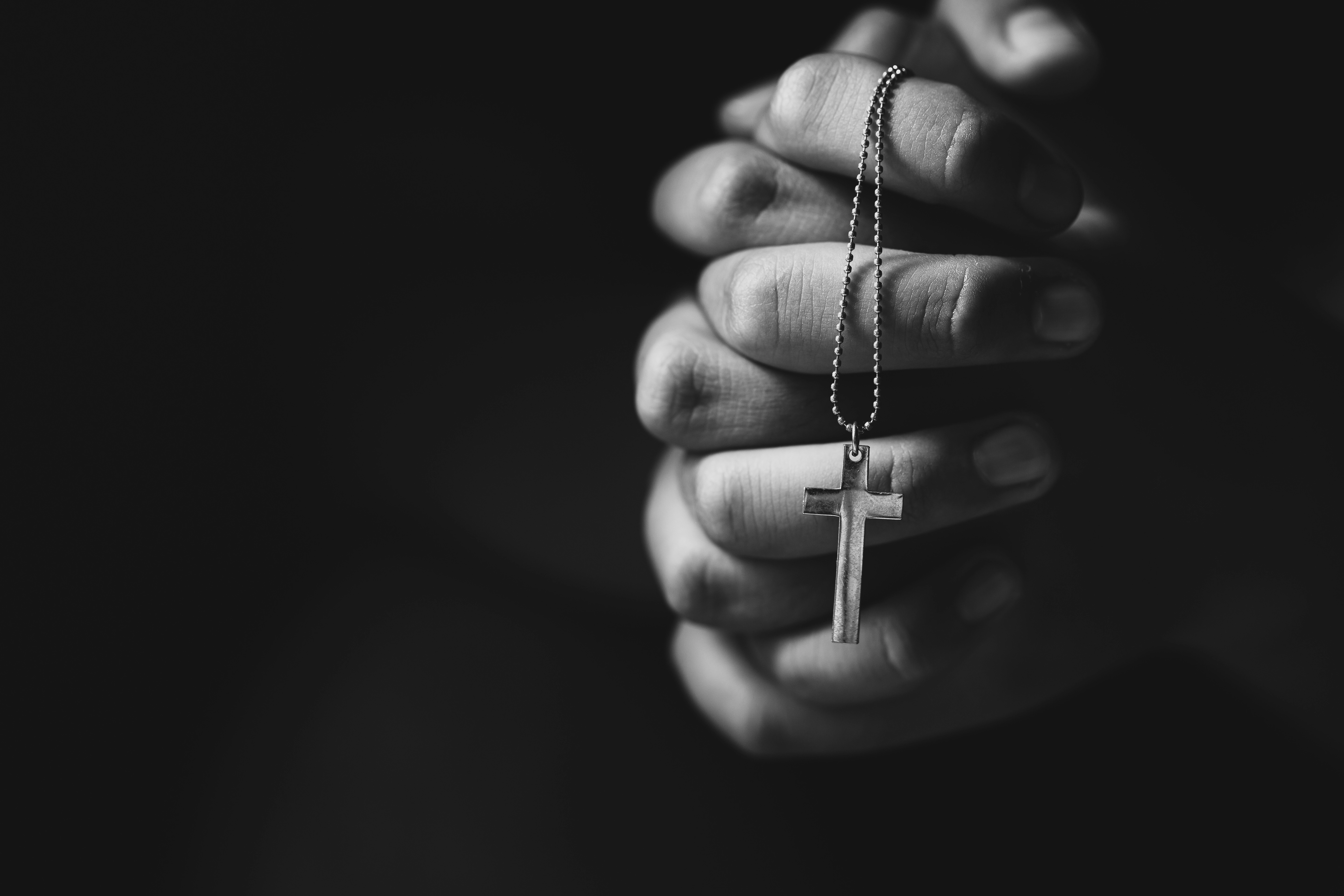 Frequently Asked Questions
How do I start praying?
To start praying, find a quiet place where you can focus, offer worship to God, confess your sins, make your requests known, and listen for God's voice and guidance. You can also use prayer books, guided meditations, or online resources to help you get started.
How do I pray effectively?
To pray effectively, be passionate, sincere and humble, offer worship and confession, make specific requests, and trust in God's will and wisdom. It's also helpful to pray with faith, listen for God's response, and seek guidance from others.
What should I say when I pray?
There's no set formula or way to pray, but it's helpful to begin with offering worship to God, confessing your sins, and making your requests known. You can also use Scripture to guide your prayers or pray spontaneously from your heart using everyday language.
How long should I pray for?
There's no set time limit for prayer, but it's helpful to set aside at least a few minutes each day for prayer. You can pray for as long as you'd like, depending on your schedule and personal preferences.
Can anyone pray?
Yes, anyone can pray to God, regardless of their religion, background, or beliefs. Prayer is a way of communicating with a higher power, expressing our deepest hopes and fears, and seeking guidance and support.
Do I need to pray out loud?
No, you can pray silently or out loud, depending on your personal preferences and circumstances. Some people find that praying aloud helps them focus and feel more connected to God, while others prefer the quiet introspection of silent prayer. It's all a matter of personal preference, so do what feels most natural and comfortable for you. Remember, prayer is about building a relationship with God, so do what helps you connect with Him best.
Do I need to use specific words when I pray?
No, there's no need to use specific words or phrases when you pray. You can pray spontaneously from your heart, or use prayer books, guided meditations, or online resources to help you find the right words.
How often should I pray?
It's helpful to set aside a specific time each day for prayer, but you can also pray throughout the day as needed. Prayer is a way of staying connected with God and seeking guidance and support in all aspects of your life
Can prayer change things?
Yes, God hears and answers our prayers. Depending on what you pray for, they can bring about change in our lives and in the world around us. It can help us find peace, guidance, and strength, and it can also bring about physical, emotional, and spiritual healing. Prayer is a way of inviting God's presence and guidance into our lives.

Final Thoughts
As believers, prayer is an integral part of our spiritual journey. Christians pray for a variety of reasons, from seeking guidance and comfort to expressing gratitude and asking for forgiveness. Knowing how to pray effectively is a valuable tool that can enrich our relationship with God and bring us closer to Him. Through prayer, we can find comfort, guidance, and a sense of purpose.
The Lord's Prayer is a model of how we should pray, focusing on worshiping God, seeking His will, asking for provision and forgiveness, and protection from evil. By following this model, we can structure our prayers in a way that is both effective and meaningful.
However, the most critical step in praying effectively is to actually pray. Don't get too caught up in the form or method of prayer, but rather focus on spending time with God, sharing your thoughts and feelings, and listening to His voice. Remember to pray to God continually, with excitement and great expectations, trusting that positive things will come as a result of your prayers. With these tools and a willingness to connect with God, we can experience the full benefits of spiritual growth in our lives.