20 Bible Verses About Dealing With Stress
April 2023
In today's fast-paced and demanding world, stress has become an all-too-common issue that plagues our lives. The constant pressure to perform, achieve, and balance numerous responsibilities can leave us feeling drained and overwhelmed.
As the weight of stress begins to take a toll on our mental, emotional, and physical health, it's easy to feel trapped and uncertain of how to break free from this crippling burden. We desperately seek relief from the storm of worry and anxiety that seems to follow us everywhere we go.
Thankfully, as Christians, we have access to a powerful resource that can help us find solace and guidance in the face of stress: the Bible. Filled with wisdom and encouragement, the Word of God offers us the tools we need to not only manage stress but also to grow stronger in our faith through life's challenges. By turning to Scripture, prayer, and fellowship with other believers, we can find the peace and strength we need to navigate life's stormy seas and emerge more resilient than before.
How to Manage Stress as Christians
Managing stress as a Christian is a holistic process that involves both practical approaches and spiritual reliance on God's Will and guidance. Stress can often stem from doubt in our faith, which can make us feel disconnected from God's love and support. However, when we strengthen our faith, we can better manage stress and find comfort in God's presence.
One important aspect of managing stress is prayer. The power of prayer cannot be underestimated, as it allows us to share our concerns with God and seek His guidance, strength, and wisdom. Prayer also offers an opportunity to express gratitude for God's presence in our lives, helping us to refocus on the blessings we've been given.
Meditating on Scripture is another crucial element in managing stress as a Christian. By turning to the Bible during times of stress, we can find comfort, reassurance, and guidance from God's Word. By meditating on verses that speak to our worries and fears, we can remind ourselves of God's promises and truths, which can help dispel doubt in our faith. If you're facing a particularly challenging time, remember that God gives His toughest battles to His strongest soldiers.
Fellowship with other believers plays a significant role in managing stress. Reaching out to fellow Christians for support and encouragement can help us gain perspective and find strength in the community. Sharing our struggles and hearing others' experiences can remind us that we are not alone in our journey and can provide valuable insights into how others have navigated similar situations.
In addition to these spiritual practices, it's essential to recognize the role that faith plays in managing stress. Strong faith allows us to trust in God's plan and providence, even during challenging times. By nurturing our faith through Bible study, prayer, and participation in Christian community, we can develop the resilience and spiritual fortitude needed to withstand stress.
Ultimately, learning to manage stress as a Christian is about embracing a deeper connection to God and finding solace in His presence. Through prayer, Scripture, and fellowship, we can draw strength from our faith to overcome the challenges that life presents and experience the peace that God promises.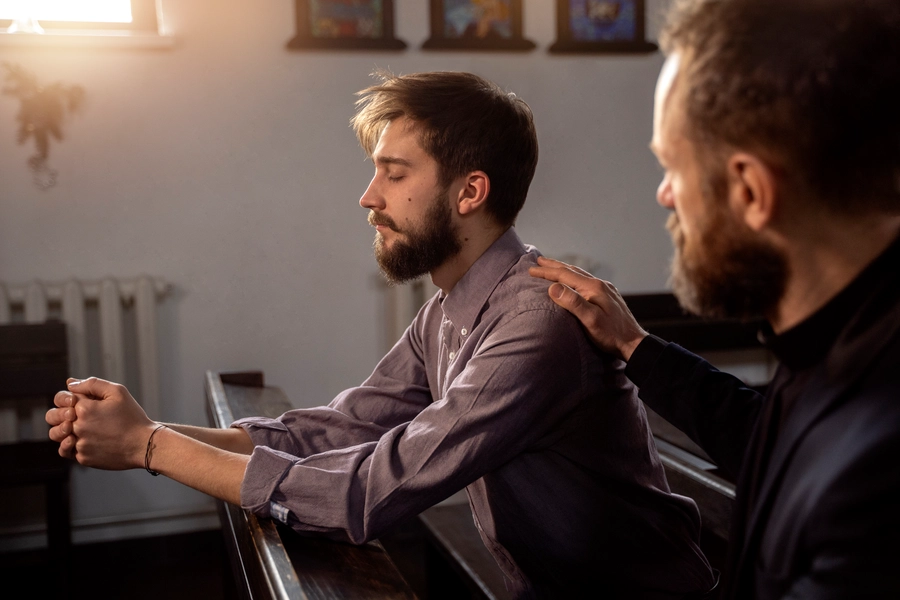 20 Bible Verses About Stress During Hard Times
Matthew 11:28-30: "Come to me, all you who are weary and burdened, and I will give you rest. Take my yoke upon you and learn from me, for I am gentle and humble in heart, and you will find rest for your souls. For my yoke is easy and my burden is light."
Philippians 4:6-7: "Do not be anxious about anything, but in every situation, by prayer and petition, with thanksgiving, present your requests to God. And the peace of God, which transcends all understanding, will guard your hearts and your minds in Christ Jesus."
Psalm 55:22: "Cast your cares on the LORD and he will sustain you; he will never let the righteous be shaken."
Isaiah 41:10: "So do not fear, for I am with you; do not be dismayed, for I am your God. I will strengthen you and help you; I will uphold you with my righteous right hand."
1 Peter 5:7: "Cast all your anxiety on him because he cares for you."
Psalm 94:19: "When anxiety was great within me, your consolation brought me joy."
Proverbs 12:25: "Anxiety weighs down the heart, but a kind word cheers it up."
2 Corinthians 12:9: "But he said to me, 'My grace is sufficient for you, for my power is made perfect in weakness.' Therefore, I will boast all the more gladly about my weaknesses, so that Christ's power may rest on me."
Psalm 56:3: "When I am afraid, I put my trust in you."
Psalm 46:1: "God is our refuge and strength, an ever-present help in trouble."
John 14:27: "Peace I leave with you; my peace I give you. I do not give to you as the world gives. Do not let your hearts be troubled and do not be afraid."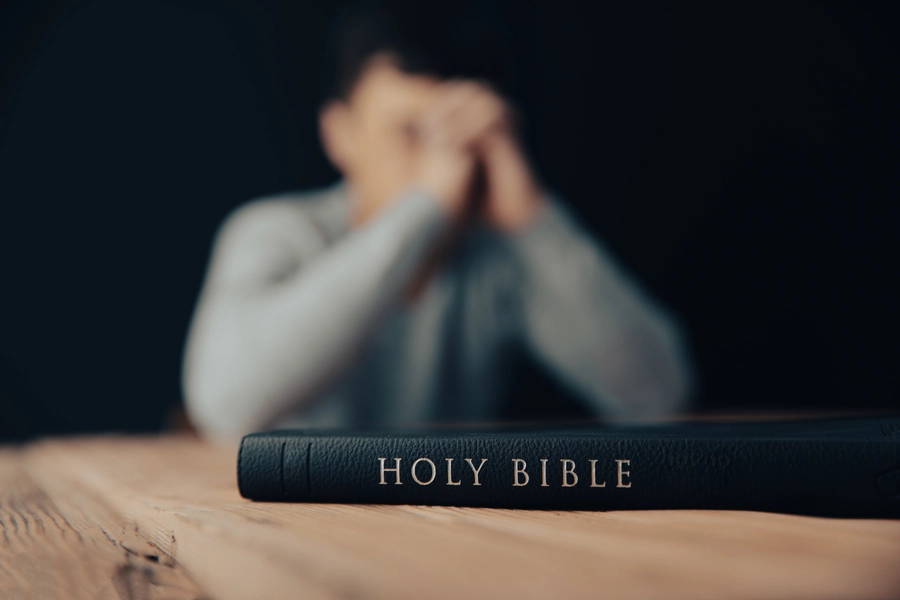 Isaiah 26:3: "You will keep in perfect peace those whose minds are steadfast because they trust in you."
Psalm 34:4: "I sought the LORD, and he answered me; he delivered me from all my fears."
Romans 8:28: "And we know that in all things God works for the good of those who love him, who have been called according to his purpose."
Jeremiah 29:11: "For I know the plans I have for you," declares the LORD, "plans to prosper you and not to harm you, plans to give you hope and a future."
Proverbs 3:5-6: "Trust in the LORD with all your heart and lean not on your own understanding; in all your ways submit to him, and he will make your paths straight."
Psalm 23:4: "Even though I walk through the darkest valley, I will fear no evil, for you are with me; your rod and your staff, they comfort me."
Deuteronomy 31:6: "Be strong and courageous. Do not be afraid or terrified because of them, for the LORD your God goes with you; he will never leave you nor forsake you."
Psalm 27:1: "The LORD is my light and my salvation—whom shall I fear? The LORD is the stronghold of my life—of whom shall I be afraid?"
Isaiah 40:31: "But those who hope in the LORD will renew their strength. They will soar on wings like eagles; they will run and not grow weary, they will walk and not be faint."

Final Thoughts
Stress is a natural part of life, but it doesn't have to consume us. By turning to the Bible for guidance, we can find solace in God's promises and wisdom in managing our stress. These Bible verses about stress remind us that we are never alone in our struggles, and that God is always with us, providing strength, comfort, and peace. As we meditate on these scriptures and lean on God's presence in our lives, we can find the resilience to overcome stress and embrace the peace that He offers.